The Overlandies poptop DIY - kit
Made in Germany and constructed out of 3,0 mm thick aluminium, it converts your Defender into a genuine expedition vehicle with plenty of room for your next adventure!
The basic construction consists of two handwelded aluminium frames, german craftsmanship at it`s finest: One upper and one lower frame, hinged together with a HD aluminium profile hinge. A dry interior is achieved by a clever double sealing system, even during heavy rain. For more information, please also see the FAQ section in the top menu or simply contact us!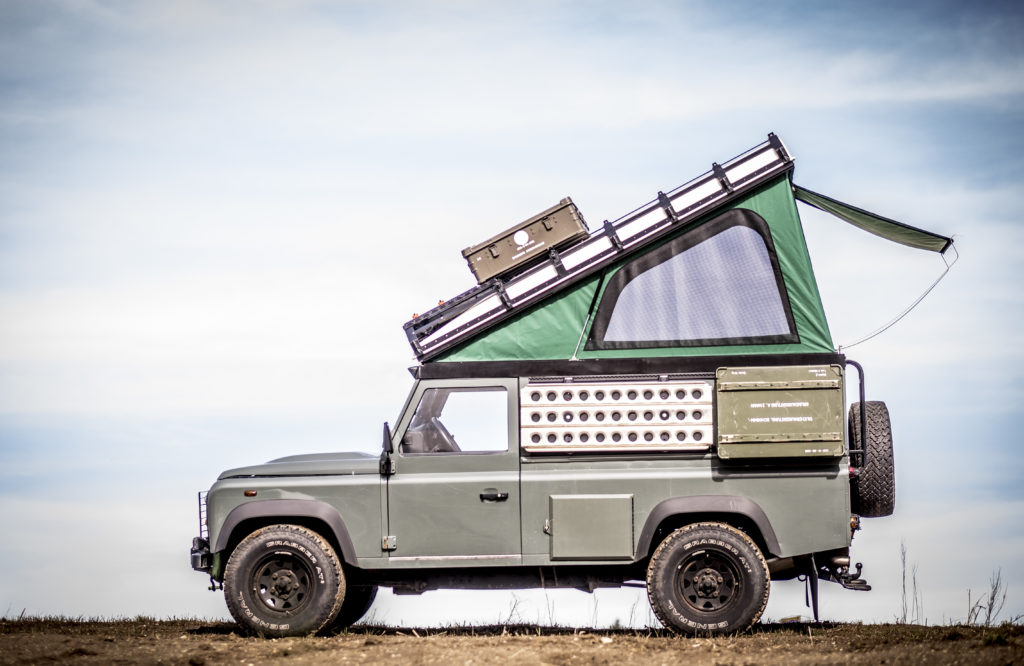 Tent colour individually selectable
Our DIY-kit includes a ready-to-install tent with three windows, made of UV-resistant and waterproof tarpaulin fabric from the yacht sector.

All three windows are equipped with a high-quality mosquito net. The mosquito net of the rear window can be opened and rolled up with a zipper.

The colour of the tent can be chosen individually.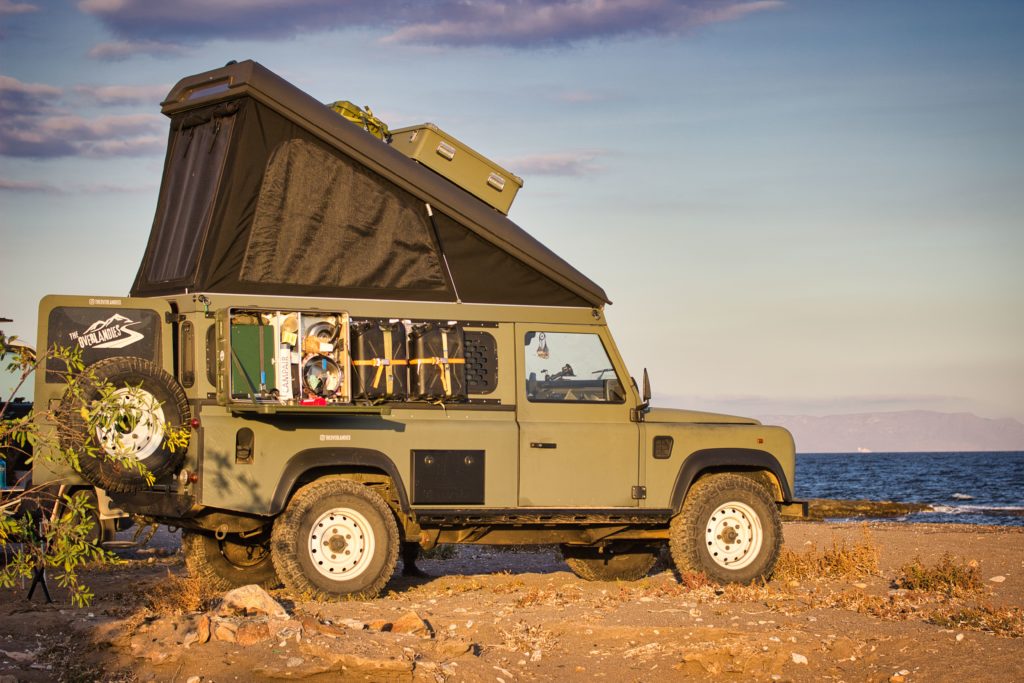 Personalized
Our kit comes with two gas-struts, these are individually adjusted to your personal roof weight.

Just tell us your roof weight including your roof rack and you get your personalized struts for your poptop


Unique
With our kit it is not necessary to shorten the roof shell. Nevertheless, the lower aluminium frame has an angled front end and is in line with the windscreen. Due to the intact and original roof shell, the whole conversion can be completely backfitted and the vehicle can be converted back to its original condition at any time.

The poptop can be swapped onto another Defender, for example when changing models.

The kit just adds 14cm to your height and only weights 45kg.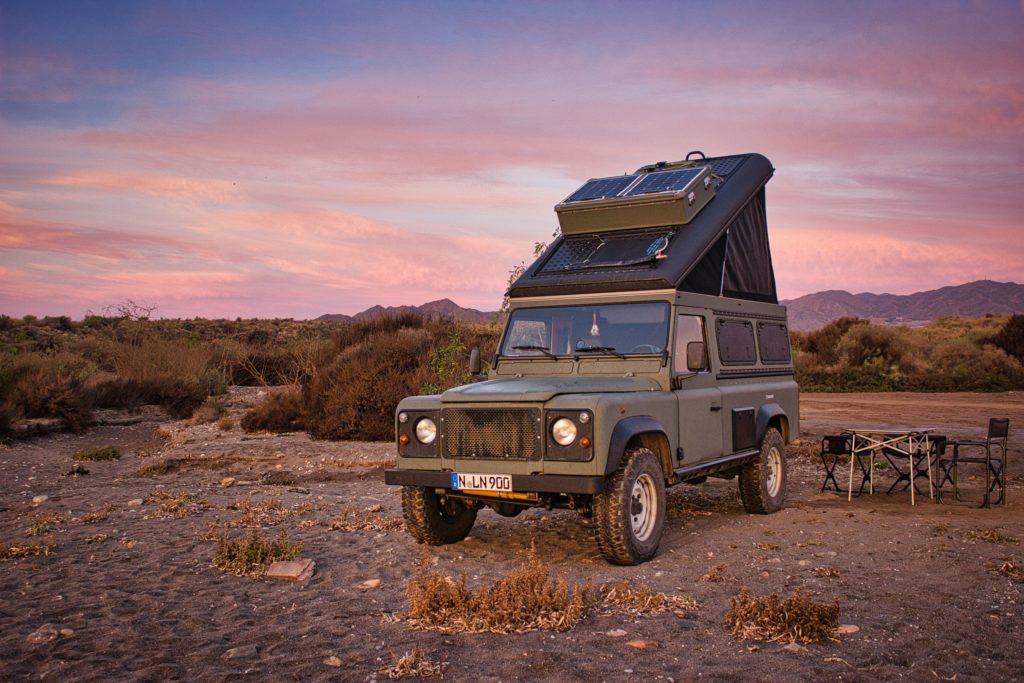 Individually
The DIY - kit is designed to allow each customer individual changes or modifications. The stable frame construction made of 3.0 mm thick aluminium allows the attachment of e.a. awnings or other accessories.

Wirings inside the poptop frame are possible without any problems, for example for solarpower wiring.
The Overlandies poptop DIY - kit
Total Price: 4500,00 € (incl. 19% VAT)
Of course we answer your questions - before and during the installation - and are available by telephone. First-class customer service and support are a matter of course for us.

We are looking forward to accompany you during your conversion from a distance and to assist you with tips and our experience during the installation of your The Overlandies poptop.


We would be pleased to send you a quote. Just send us an email to:


contact@theoverlandies.com


or just click on the following button